Overview
People call us 'Australia's Favourite Air®', and we're constantly working to live up to that for our customers and partners. We aim to provide a high quality and reliable product, and be a consistent, fair and trustworthy company. We're on a mission to be not just the best air conditioning company in Australia, but to be the best Australian company to deal with.
We have a comprehensive network of retailers and dealers right across Australia which ensures that there is a local stockist to assist a customer in purchasing a Fujitsu air conditioning system for their home.
Our success in Australia, would not be possible without the support of our partners. That is why we have established a number of special incentive and partner programs available for you to join.
Fujitsu Authorised Partner Program

Our Fujitsu Authorised Partner program is our community of established air conditioning specialists that we partner with to provide the best air conditioning solution to the end customer. We believe in our brand and value partnerships to help consumers make the right choice when selecting an air conditioner for their home. To help drive sales through our Fujitsu Authorised Partners business's we proudly offer a dedicated Business Manager, marketing support, lead generation, rewards programs, exclusive promotions, sales tools, brand awareness activities, and much more.
Inner Circle program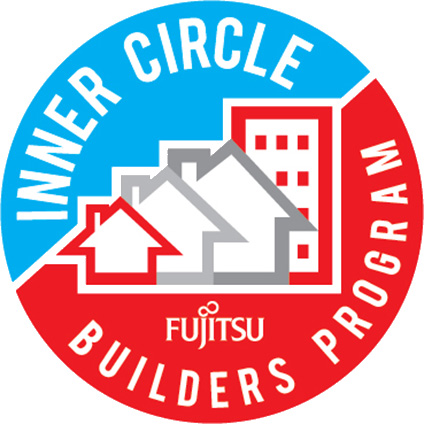 Inner Circle is Fujitsu General's program designed specifically for Australia's building network.. The Inner Circle program aims to reward builders, whether they build one home or hundreds, to develop a strong business relationship with Fujitsu, with incentives and support only Australia's favourite air conditioning company can provide.