Project completed 01 April 2019
Ocean Air Services worked with property developer AGEM Property Group, to deliver a highly tailored multi-tenancy commercial building, including a gym and childcare centre. The three storey building features 10 commercial tenancies, each with tailored and individually controlled air conditioning units.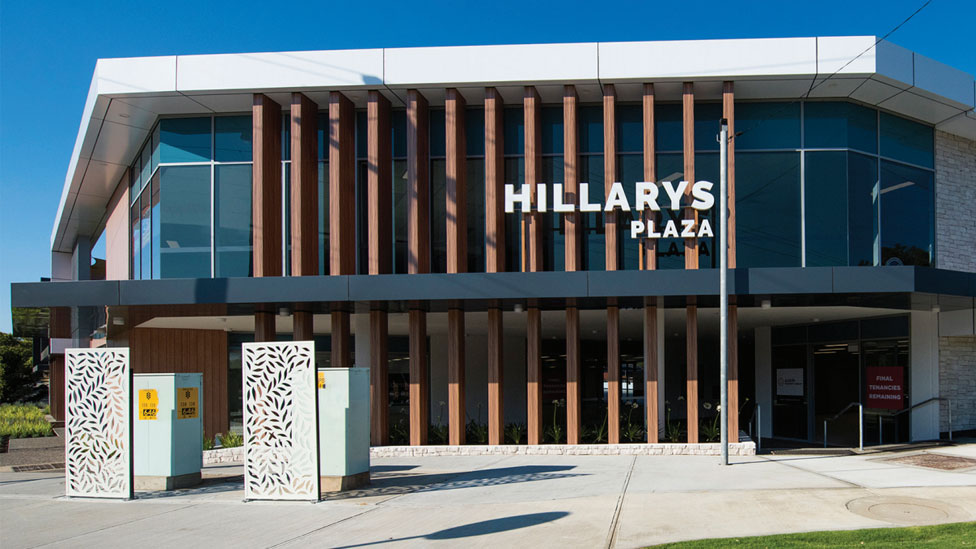 The Project
The tender requirements were to provide air conditioning units for the tenancies prior to occupation. The requirements specified an air conditioning unit and condenser for each tenancy that could be controlled individually and were not linked. The childcare centre also needed a centralised controller so the temperature of each room could be regulated from the Manager's office.
Ocean Air Services specified Fujitsu General's VRF system. This specification met the niche requirements of each tenancy and provided maximum operational efficiency, particularly within the childcare and gym facilities. According to Cale Symons, Project Manager at Ocean Air Services, "It is a brilliant product for both the installers and end users. Every unit can be easily linked to the centralised controller. The end users were thrilled as it prevented any children getting their hands on air conditioner remotes, and simplified temperature regulation of every room to a single point of control."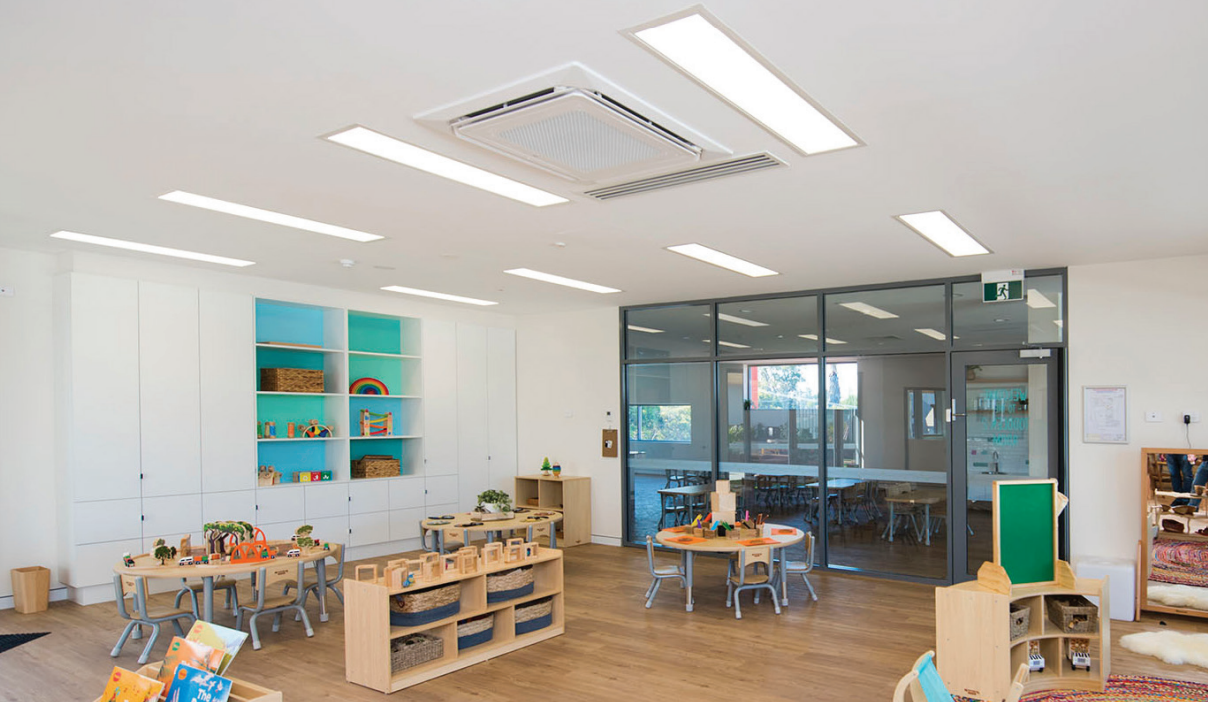 Challenges
Ocean Air Services and Fujitsu General were faced with tight delivery schedules. The property was built very quickly, which did not provide much lead time to coordinate product delivery. "We had to provide the outdoor condenser units within a short turnaround, when normally there is quite a long lead time. Fujitsu was challenged to deliver these units in time for us to utilise the cranes on site," commented Symons.
Limited timeframes led to logistical difficulties due to the complexity of the specifications and requirements of each tenancy. Each tenancy required multiple types of units and controllers, from cassettes to ceiling mounted. "Instead of ordering one of all the same product as you would on a residential project, we had to organise multiple deliveries of different products. The Fujitsu team and I coordinated closely to ensure we received the correct equipment on site at the right time, whilst this was challenging, we never had any issues. There was also reduced space between the ceiling and the floor above. It was a low space but still required heating and cooling capacity."
Outcome
Despite the scheduling and logistical challenges, Ocean Air Services and Fujitsu General were able to meet the deadlines and coordinate complex deliveries without any delays. They were also able to solve the issue of limited ceiling space with slimline mid static ducted units, simultaneously improving the energy efficiency of the building. "There was concern that using smaller units to fit the space would reduce the capacity of the system," commented Symons. "Luckily, Fujitsu was able to provide slimline ducts that fitted the limited space without sacrificing heating and cooling capacity. This meant we could reduce the amount of indoor units, maximising energy efficiency."
Product Overview
15 x Outdoor Units
42 x Indoor Units
2 x ATJ126GALH
2 x AJY126LALBH
5 x AJTA72GALH
5 x AJTA90GALH
1 x AJTA44GBLH
Total System Capacity: 457kW
Download Case Study PDF