Project completed 21 September 2021
The Winx Stand at Sydney's leading horse racing venue, Royal Randwick Racecourse, is the Australian Turf Club's (ATC) new large-scale function centre. Named after the legendary mare who captivated the racing world, the two-storey, multipurpose facility is a striking venue with capacity for up to 7,500 patrons in race day mode.


Background

With a gross floor area of approximately 5,043 square metres, the new venue features an outdoor terrace, open air roof top, balcony spaces, food and beverage facilities, and numerous light-filled spaces that can accommodate events of all sizes.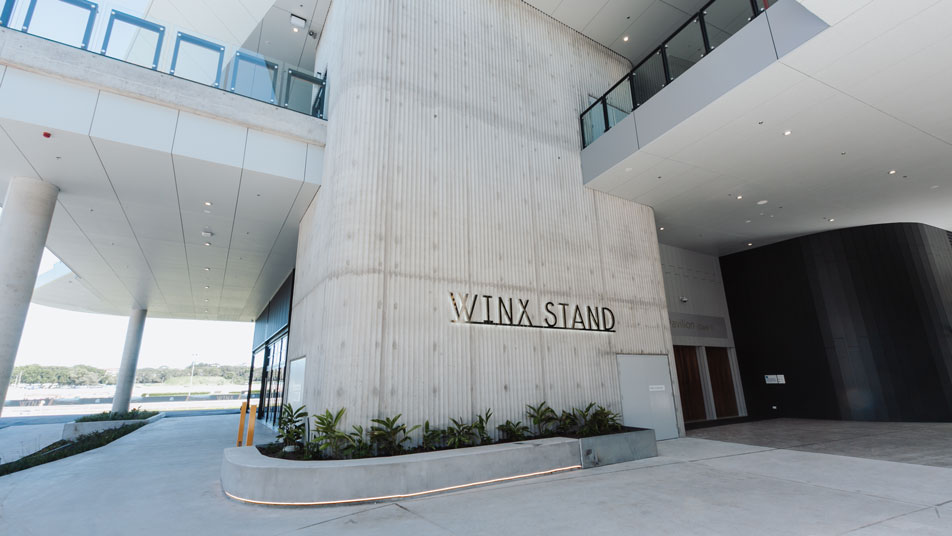 The Project

With a mix of indoor and outdoor spaces, and the need to accommodate functions of varying sizes, this venue had very diverse air conditioning needs. The project required a customised applied system that could operate at full capacity on race day, or on a scaled down capacity for smaller functions.
The addition of applied products to Fujitsu General's AIRSTAGE offering provided SEDA Services with an extensive range of customisable commercial air conditioning solutions for this project.
SEDA Services and Fujitsu General collaborated to design a HVAC solution that: would minimise the maintenance and energy usage costs to the ATC; removed water sourced heat rejection plant, which requires constant water consumption to operate; and would help the venue achieve a future Green Star 4.5 rating.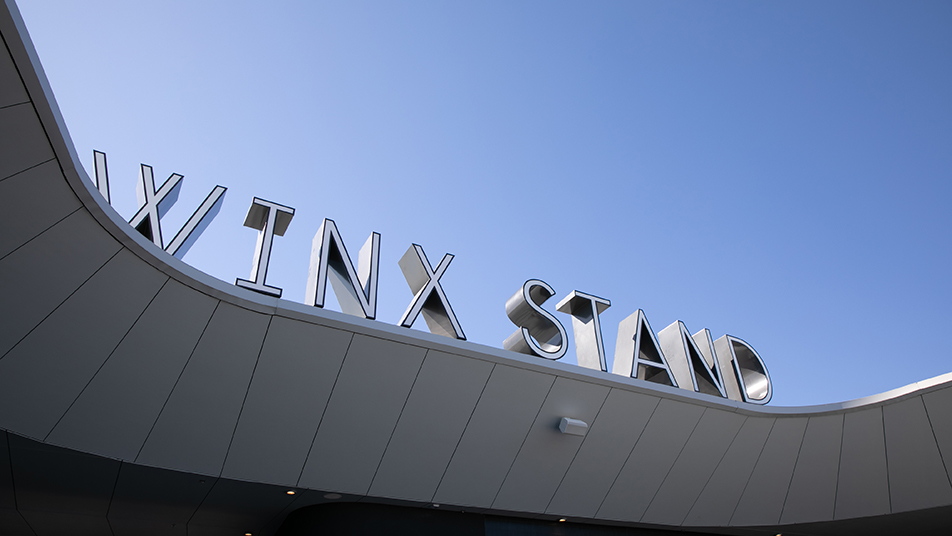 Project Overview

According to Kyle Rafter, Head of Product ANZ, Fujitsu General, "Originally, two water cooled screw chillers were to be installed in a plant room in the centre of the building however, this space was repurposed for storage. The plans were modified with the two air cooled screw chillers installed on the roof of the stand.


"The use of an inverter on each chiller that produces a capacity of 734kW ensured this change had no negative impact on the benefits of the system and delivered a highly efficient solution. SEDA Services also had to consider the increased loads on the equipment due to high occupancy rates within the conditioned space."

Outcome
The Fujitsu General AIRSTAGE installation in this large, world-class venue is a holistic HVAC solution comprising two air cooled screw chillers, four large air handling units (AHUs), DX split systems and VRF components.
The size of the building required two chillers, designed with screw compressors and inverters to significantly reduce energy consumption. The chillers are air cooled and utilise a shell and tube heat exchanger for the evaporator. Each chiller contains two screw compressors controlled by an inverter achieving an integrated part load value of 4.68. The chiller contains a Danfoss control panel and BACnet interface for simple connection to the building management system.

The four AHUs all incorporated EC fan motors for better efficiency. Having two chillers and four AHUs, provides the venue with greater flexibility for indoor comfort management. The system can be used at full capacity if race day operation requires all areas to be air conditioned, or it can be used in a banquet type mode to air condition certain hall spaces only outside of race days.

Inclusion of Fujitsu General DX split systems and VRF in the HVAC design caters for smaller areas to ensure the chillers don't need to run at extreme low loads.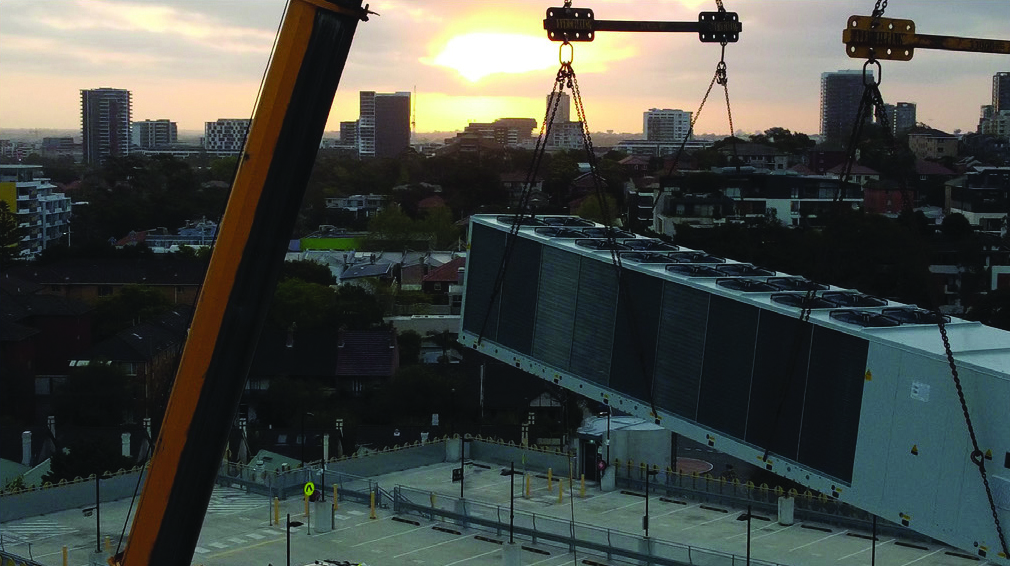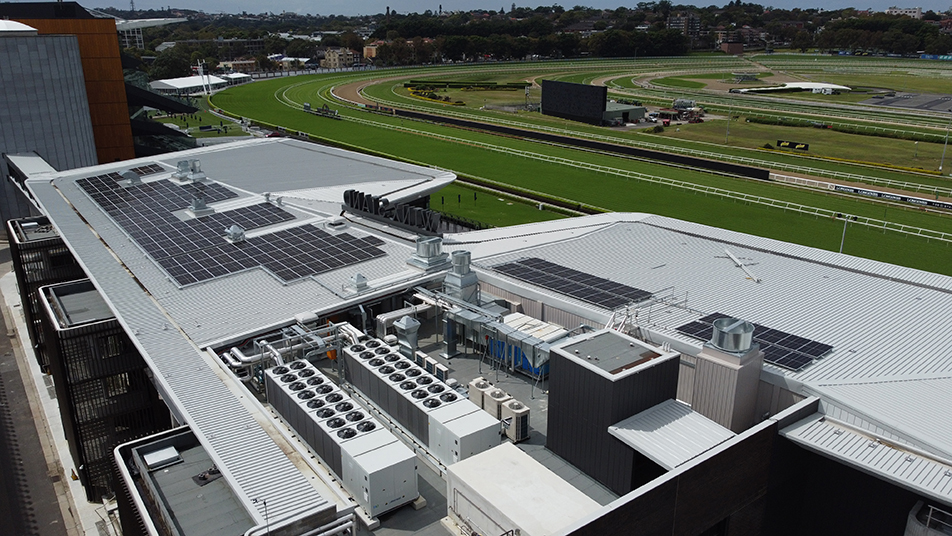 "To enable us to achieve the loads required while maintaining the allowed space for plant SEDA had to work closely with Fujitsu to design and implement a hybrid solution with a mixture of both VRF and chilled/heating water systems." Simon Henderson, NSW Senior Project Manager, SEDA Services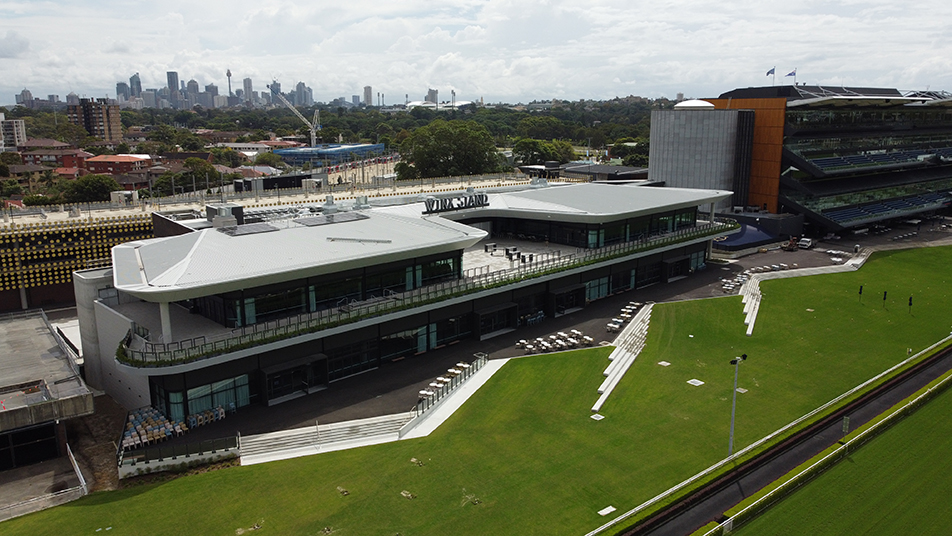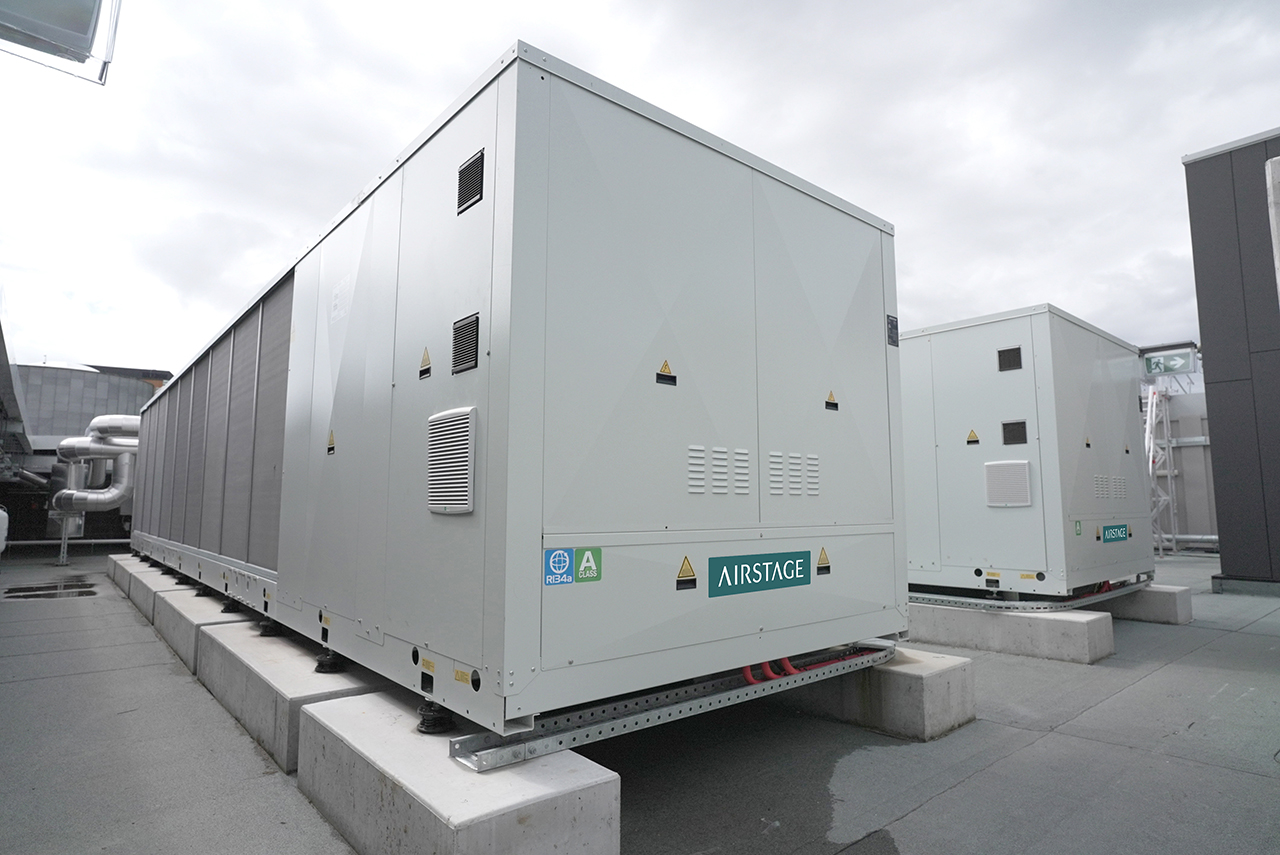 Product Overview
Outdoor units:
2 x 734kW Air Cooled Screw Chillers
1 x AJT432GALCH
4 x AOTG22LVCC
3 x AOTG54LATT
1 x AOTG24LFCC
1 x AOTG12LVCC
1 x AOTG18LVCC
1 x AOTG09LVCC
Indoor units:
1 x ASTG12LVCC
1 x ASTG18LVCC
1 x ASTG09LVCC
1 x ASTG24LFCC
3 x ABTG54LRTA
4 x ASTG22LVCC
4 x ARXC60GATH
1 x ARXC090GTEH
1 x ARXC096GTEH
1 x ARXC036GTEH
Air Handling Units:
G.01 – 384kW
G.02 – 370kW
L1.01 – 273kW
L1.02 – 263kW
Other:
7 x UTY-RNRYZ3 wired remote controller
1 x UTY-DCGYZ1 VRF central remote controller
1 x UTY-VBGX BACnet Gateway
12 x separation tubes
2 x single port RBs
2 x 8-port RBs
Quantity of outdoor units: 16
Quantity of indoor units: 18
Total capacity: 1,660kW
Download Case Study PDF